Interview with James Preselo, Recruiter at BPA Search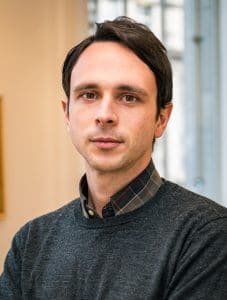 What is your role at BPA?
I help multinational companies recruit high calibre tax professionals across the UK, Middle East and Africa.
What gets you out of bed in the morning?
I enjoy the satisfaction of helping people from different countries, cultures and backgrounds. 
Work takes up most of our lives and helping facilitate improved job satisfaction for someone (maybe in the form of a new challenge, better boss, more money, different culture, improved location etc)…feels good!
I'm fortunate to work with a great team of professionals here at BPA Search, which helps as well.
Since you started with BPA in 2010, how has your role changed?
Fundamentally, nothing has changed. What we do isn't rocket science – getting people with the same goal to speak to each other. It's a simple concept that involves a lot of hard work behind the scenes for everything to align.
Online talent attraction websites that provide a platform for companies to recruit was something I was becoming nervous about a couple of years ago. In some areas, I can certainly see how this can add value and bring about significant cost savings. However, for more niche roles, like Tax – fortunately, companies are continuing to see the value of retaining us to identify, approach, assess & submit high performing people.
In your opinion, what are the biggest challenges currently facing professionals in the tax market?
People being able to adapt and flourish in an increasingly complex, compliance-driven environment whilst also becoming more of a business advisor rather than purely a tax technical person.
How do you see the tax market changing in the next five years? 
This isn't specific just to the tax market but I see working habits changing significantly – people are becoming smarter with their time. Businesses offering more progressive employment benefits and working hours will be the ones who attract and retain the best talent. It is something that a lot of the startup/tech businesses understand and I think something that increasingly larger corporates will start to adopt as well.
What is your one piece of advice for a tax professional looking to advance their career?
I've got a few pieces of advice actually!
Embrace internal opportunities that come your way to broaden and diversify your experience.
Stay humble and treat everyone with respect. Appreciate what you currently have as you never know what is around the corner. I've recruited for over 12 years now and have seen a lot of unexpected changes.
Building relationships with a good recruiter are invaluable and cost nothing! About 80% of the roles we handle are not advertised.
James Preselo / james@bpasearch.co.uk / +44 (0)20 3457 2627