Interview with Will Sheppard, Director at BPA Search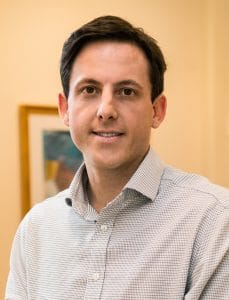 What is your role at BPA?
My job is simple to explain. I work with international companies to recruit specialist Tax professionals. I focus on senior searches (Senior Manager, Director and Head of Tax) in Europe. I really enjoy meeting with so many different companies – many of the most famous brands and global enterprises, but also learning about so many unheard of but vital multinational companies that keep the world ticking over.
How long have you been at BPA?
Nigh on ten years. I had just a few years of tax recruitment experience when I joined BPA in early 2009. I had offers from big firms of headhunters but I didn't want to join some glossy corporate environment with dozens of recruiters. Barrie was personable and humble and I wanted to help build something with him.
Since joining, what changes have you witnessed within the tax market?
Plenty. We were still in the midst of the great financial crises in early 2009 and there were plenty of jitters in the tax market as with many other employment sectors.
LinkedIn was still in its infancy back then and it has gone on to become an important tool. I think the most interesting aspect of LinkedIn is the fact that, almost overnight, the very large recruitment companies and search firms lost much of their IP. The old way of huge proprietary databases requiring recruiters to input data from CVs suddenly became redundant with the advent of a global self-populating database like LinkedIn. It was a massive leveller.  Then it seemed that LinkedIn would do us out of a job by getting all these corporate accounts and filling jobs from their network, but for multiple reasons that didn't pan out, thankfully.
Specifically, in Tax, we have seen a shift in the market in the soft skills that are required. In fact, things like business partnering and communication skills were always important but the emphasis these days is greater.  It fits the current paradigm that we don't need to retain the same amount of tax legal knowledge when the answers are a few clicks away in our pockets.  Far more important now is what you do with the data and who you influence inside your company and externally.
Tell us an interesting fact about yourself?  
I performed on stage at Glastonbury Festival as a break-dancer as part of a hip-hop/circus collective called Flow.
Over the next five years, what do you see as the big challenges within the tax market?
Transparency and the fiscal authorities sharing information with each other, without notifying the tax payer.
What is your one piece of advice for tax professionals looking to advance their career? 
Diversify and adapt. Specialist skills are required, but if you are not willing to be redeployed to face new challenges you will be in trouble at some point in your career. Especially important now is getting a handle on tax technology which has the power to transform the whole tax world, from how taxes are calculated and collected by the tax authorities, to changing the size, structure and operations of tax departments.
Will Sheppard / will@bpasearch.co.uk / +44 (0)20 3457 2626